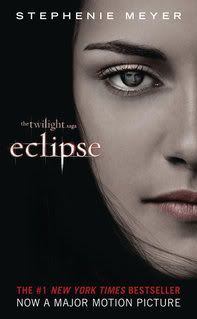 Our friends over at Little, Brown ( Stephenie's publishing company) just sent over some exciting information on all the 'Eclipse' titles on the way!
Eclipse Collector's Edition is a deluxe edition of the worldwide bestseller, housed in a slipcase and includes a ribbon bookmark, cloth cover and newly-designed, two-color chapter openers. (USA Debut: May 18, 2010)
The Eclipse movie tie-in program includes:
Eclipse: The Official Illustrated Movie Companion –this lavishly illustrated paperback will give readers an exclusive behind-the-scene guide to the making of the movie, including exclusive cast interviews and full-color photos of the cast, locations, and sets, and much more. (USA Debut: June 29, 2010)
Eclipse Trade Paperback Tie-in Edition – this movie tie-in edition will include a collectible, exclusive fold-out movie poster. (USA Debut: May 18, 2010)
Eclipse Mass Market Tie-in Edition – available for the first time in a mass market paperback edition, featuring a dual-sided cover. (USA Debut: June 2010)
According to Little, Brown all items are currently available for pre-order, so make sure to check in with your favorite online bookseller or your local bookstore.
[I got information directly from
Twilight Facebook
]